You're receiving this because you've expressed interest in this program.
Not interested anymore? Unsubscribe

Having trouble viewing this email? View in Browser
Metro Fare Simplification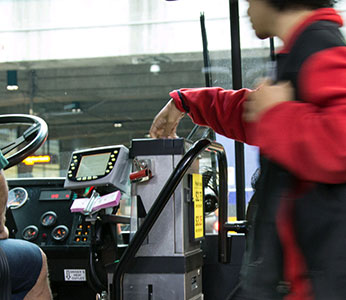 Calculators no longer needed.
Starting July 1st, 2018, King County Metro will simplify its fare structure, establishing a single $2.75 flat fare for all adult passengers, no matter the time of day or where they travel in King County. The proposed ordinance will also increase assistance for passengers who earn a lower income.

A simple $2.75 flat fare makes Metro service easier and more accessible, boarding faster, and improves safety for drivers and customers.

This change will not impact ORCA LIFT, senior or youth fares, and monthly passes. Learn more about King County Metro's fare simplification here.
---
Sound Transit Fare Simplification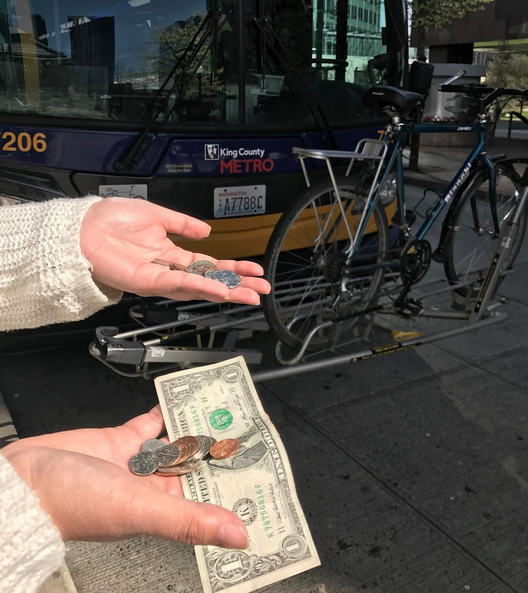 No more counting coins?
Sound Transit is also proposing a simplified fare change. There are two options being considered:

1) an adult flat fare of $3.25
2) a route-based fare that eliminates the one-zone fare on routes that serve two counties.

Both options would reduce fares for ORCA LIFT, Youth, Senior, and Disabled riders making two-county trips. To learn more, visit the Sound Transit website. Pending Board approval, Sound Transit expects to implement any fare changes in July 2018, when King County Metro applies its new $2.75 flat fare.
---
Rainier Freeway Station Closure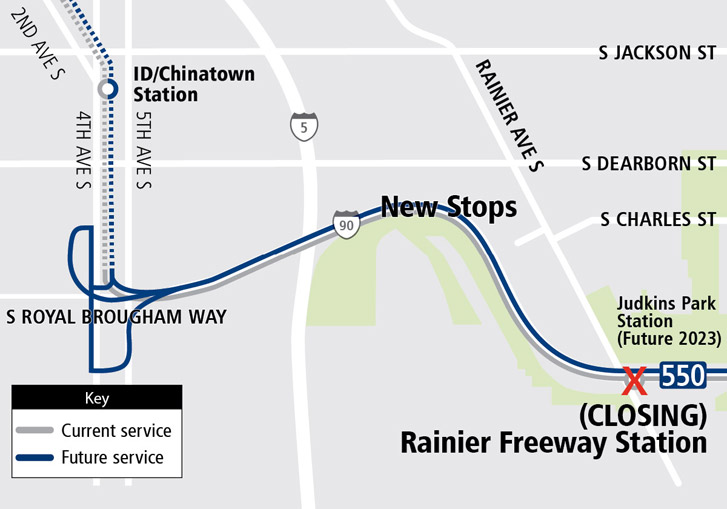 Have a plan now!
Beginning September 2018, the Rainier Freeway Station will be closed due to East Link light rail construction. The following routes will be affected:

Sound Transit: 550 and 554
King County Metro: 111, 114, 212, 214, 216, 217, 218, 219

While these routes will continue to serve downtown Seattle, they will either bypass the Rainer Freeway Station or serve stops at different locations on Rainier Avenue. Routes that serve Rainier Avenue from the Eastside will exit I-90 at Rainier, and continue downtown via surface streets. There will be no changes to bus routing on the Eastside.

To learn about the changes to I-90 routes and to plan ahead, follow this link.
---
Vanpool Fare Payment Options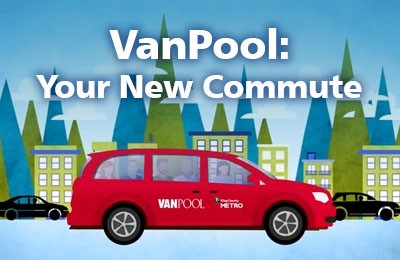 Ride in style!
As of January 2018, King County Metro is providing vanpool and vanshare participants with a new option to pay all or part of their monthly fares or personal use charges online via credit card.

To take advantage of this benefit, you will need to have an ORCA card, set up an ORCA account, and register your ORCA card at orcacard.com. The registered Orca card just provides access to the website so the customer can use their credit card for any van payment to Metro.

This payment option is available on the orcacard.com website or by phone. Checks and vouchers paid to your vanpool bookkeeper will continue to be accepted. More information about the process is available on King County Metro's website or call 206-625-4500.
---
Downtown Bikeway Moving Forward!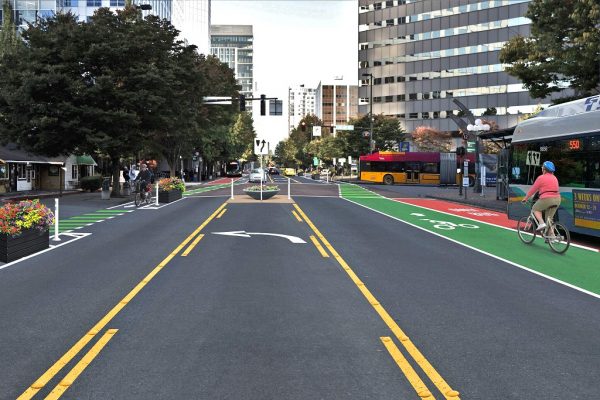 Bike in comfort and style.
The city's Transportation Commission has recommended moving forward with a demonstration high-comfort bikeway in downtown on 108th Avenue Northeast between Main Street and Northeast 12th Street; and City Council has given a nod to the project. The demonstration bikeway is slated to be on the ground from May 2018 until the end of the year, at which time a decision will be made as to whether to make the bikeway permanent.

This decision follows a Downtown Demonstration Bikeway Survey indicating that most people are in favor of increased biking infrastructure in downtown Bellevue. This draft brochure includes a conceptual map of the project. See the full results of the survey and more information on the project at the City of Bellevue's website.
---

February 2018 newsletter
In This Issue
Choose Your Way Bellevue is concerned about your privacy. We do not rent, sell or exchange email addresses.
©2023 Choose Your Way Bellevue. All rights reserved.

You are subscribed using the following email address: sample@tailoredmail.com. Not interested anymore? Unsubscribe

Was this forwarded to you? Sign up to receive your own copy.
View our privacy policy here...

Brought to you by:



Powered by