You're receiving this because you've expressed interest in this program.
Not interested anymore? Unsubscribe

Having trouble viewing this email? View in Browser
Downtown Demonstration Bikeway Project Overview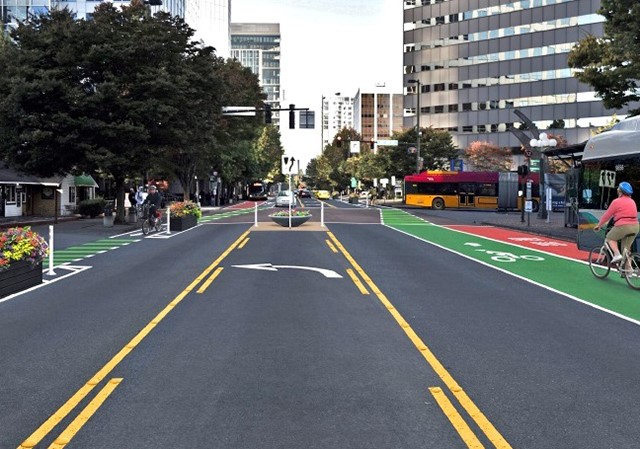 A vision for the future of biking in Bellevue.
The City of Bellevue is exploring ways to make downtown a safe, comfortable place for people to ride bikes, including the possibility of installing the first high-comfort bikeway in downtown.

"People tell us they want to ride more in Bellevue, especially downtown, but it can be pretty intimidating with cars whizzing by your bike," said Transportation Director Dave Berg. "A demonstration project would give us a chance to test a bikeway design that allows folks to feel and be safer on two wheels. Safety is a priority for us."

Using temporary and low-cost treatments, the Downtown Demonstration Bikeway Project would provide a real-world opportunity to evaluate how the latest bikeway design concepts function in Bellevue. Read more details about the project here, and learn how to participate in the project design in the next article.

Questions? Email Franz Loewenherz.
---
Help choose the Demonstration Bikeway location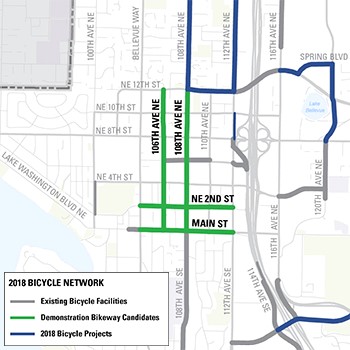 Where do you see the Demonstration Bikeway?
People who live in, work in or visit Bellevue are invited to help choose the location of a demonstration bikeway project for safer cycling at the Downtown Demonstration Bikeway Project Open House Thursday, Nov. 30, 5-7 p.m. at City Hall, 450 110th Ave. NE.

City staff will present design concepts and answer questions about project tradeoffs and next steps. Four streets are candidates for the pilot project: 108th Ave. NE, 106th Ave. NE, Main St., and NE 2nd St.

The public is also invited to take part in an online survey. The survey is available through Sunday, Dec. 31. City officials and Choose Your Way Bellevue staff will be at Compass Plaza in the Bellevue Connection (the plaza at Northeast 6th Stree and 106th Avenue Northeast) Tuesday, November 28th from 11 a.m. – 1 p.m. to talk about the project.

Read more about how to get involved here. Questions? Email Franz Loewenherz.

---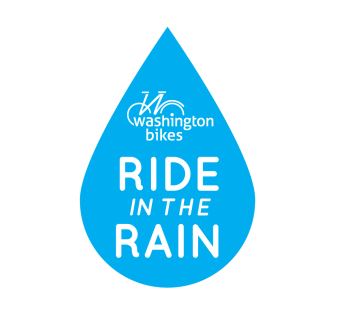 Don't let the winter weather get you down.
Washington Bikes invites pedalers of all varieties—seasoned riders and newcomers alike, all over our state—to bike as much as possible for any reason during Nov. 1-30. The idea of the Challenge is to turn a common barrier to biking (inclement weather) on its head and celebrate biking during the rainiest month of the year. We think that if you can ride during the rainiest month and enjoy it (and we're confident you will!) you'll see how possible it is to bike all year round. Learn more about the challenge and register for free to participate here (there's still time!).
---
Simplified Transit Fares Coming Summer 2018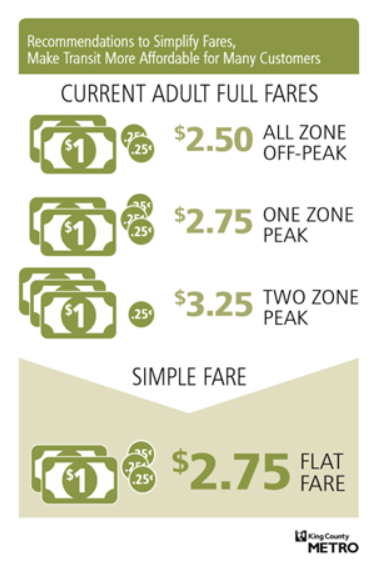 No more guessing!
Put away your calculators: Simpler fares are coming next summer to King County Metro! Whether you're traveling at peak times or through multiples zones, you'll pay the same flat rate. The simplification will make changes to reduce the cost of the bus for those in reduced fare programs as well. Read more about streamlined fare structure here.
---

November 2017 CYWB Newsletter
In This Issue
Choose Your Way Bellevue is concerned about your privacy. We do not rent, sell or exchange email addresses.
©2020 Choose Your Way Bellevue. All rights reserved.

You are subscribed using the following email address: sample@tailoredmail.com. Not interested anymore? Unsubscribe

Was this forwarded to you? Sign up to receive your own copy.
View our privacy policy here...

Brought to you by:



Powered by