You're receiving this because you've expressed interest in this program.
Not interested anymore? Unsubscribe

Having trouble viewing this email? View in Browser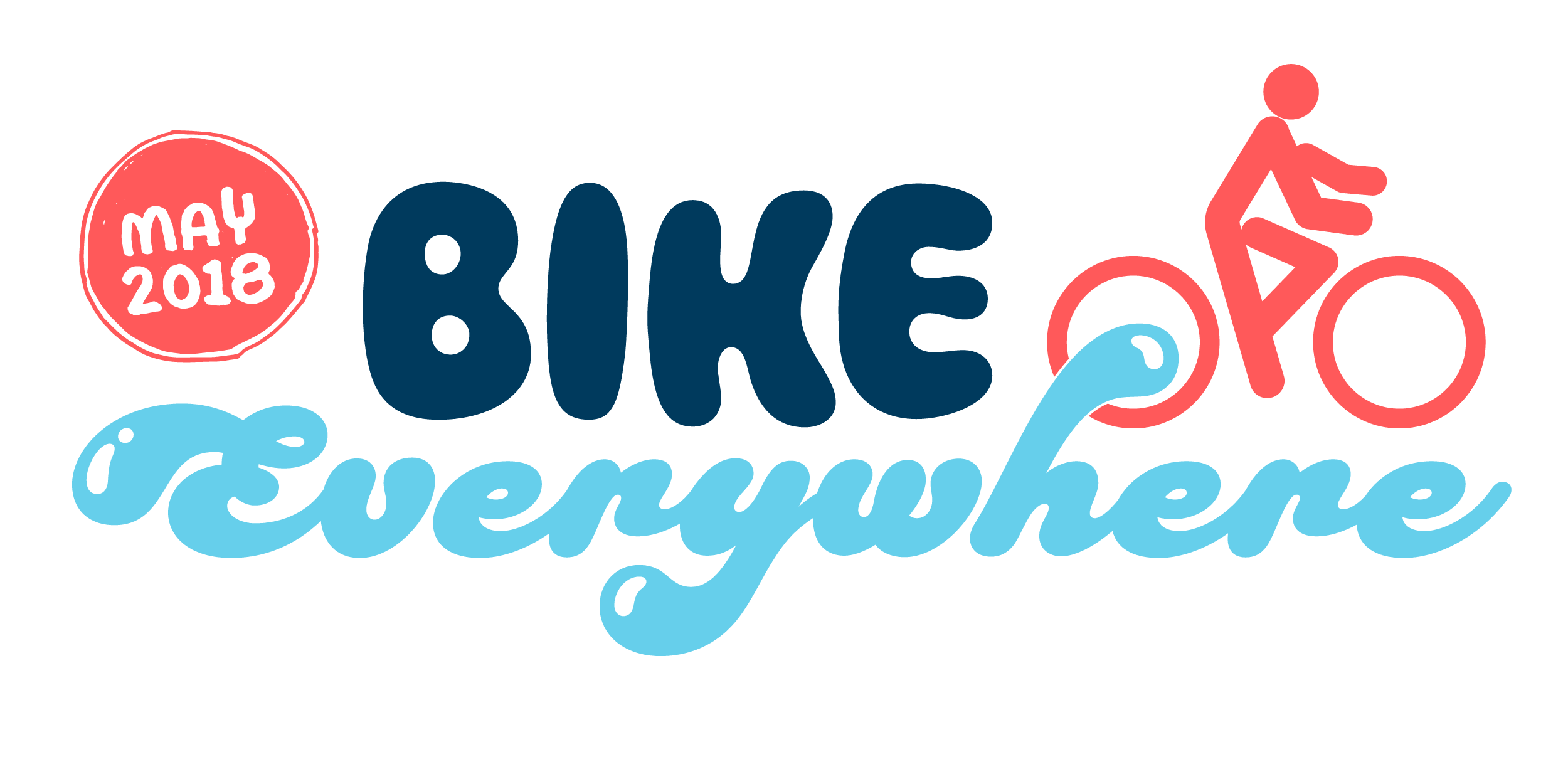 We'll see you there, May 18th!
---
Trailhead Direct to Continue for a Second Hiking Season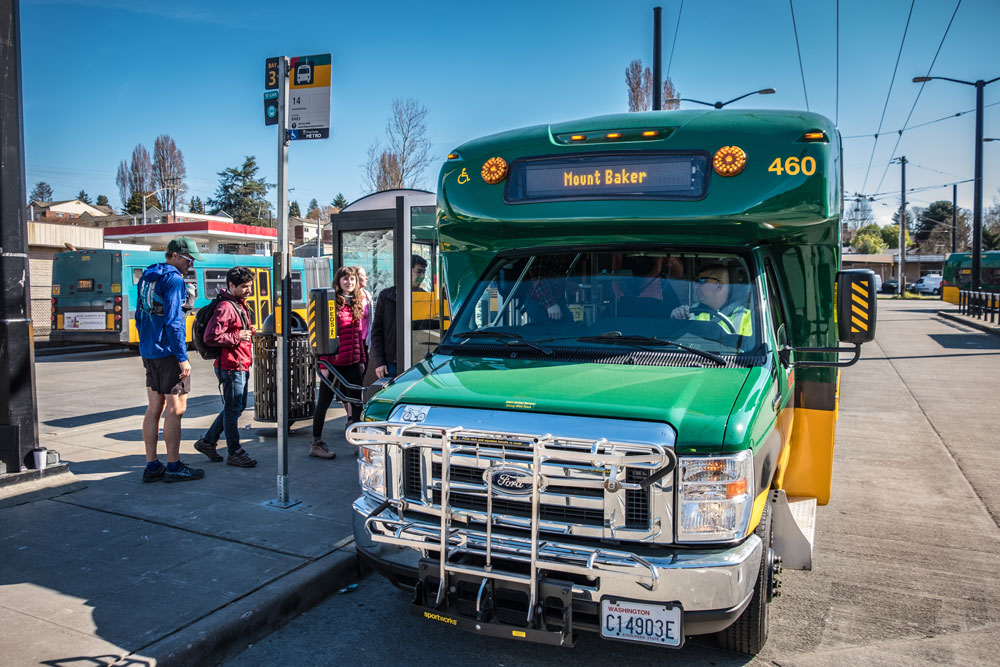 Easy access to popular regional trails!
Remember that time you tried to hike Poo Poo Point and were foiled because the trailhead was full and you couldn't find parking?

Be foiled no more, friends! Trailhead Direct is returning for its second year. It is a convenient, reliable, and fun way to get to more than 150 miles of hiking trails at three different trailheads in the beautiful Issaquah Alps.

The new service will operate 19- and 27-seat vans with capacity for two bicycles for each trip. Passengers pay Metro's standard off-peak adult fare of $2.50 until July, when Metro implements a $2.75 flat fare. Passengers can pay with an ORCA card, Transit Go Mobile ticket, or cash.

Content from King County Metro.
---
Challenge yourself: Change Just One Trip (or more)!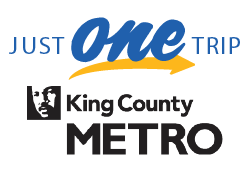 It's as easy as Just One Trip!
Just One Trip is going strong, and whether you've already signed up and earned your $25 reward, or you're just about to change the way you get around with us, you can refer others to the program and share your story!

Check out this transit story from Edward for inspiration!

"The ease of using the bus, and express routes, is fantastic... I really enjoy that I can read, play games on my phone, or even get some work done while riding the bus, none of which would be possible if I was driving independently on my own. I commute from Everett to Bellevue for work, and even though the bus might add 10 - 15 minutes over driving myself, I would choose the bus every time!"

Already using alternatives as much as possible? Share your story and refer a friend to earn up to three $25 REI gift cards!
---
SchoolPool's Spring Challenge is Here!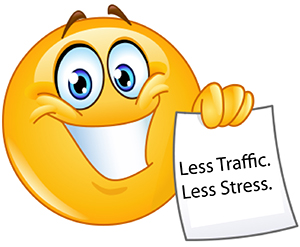 Students earn rewards for themselves AND for their schools!
Put a spring in your trip to school with Bellevue SchoolPool's Spring Challenge! The Challenge started on Earth Day (April 23) and runs until Bike Everywhere Day (May 18). The SchoolPool team is asking students to share their trip to school by drawing, recording, writing about, photographing, or painting their trip to school! Students are asked to be creative, there are no rules as long as it's a non-chauffeured (one student in the car) trip!

If your student attends a participating school, keep an eye out for the materials from your school. If not, check out our website to learn how your student can still participate.

Last fall the SchoolPool team encouraged students at 13 Bellevue schools to find carpools and bike and walk groups. A whopping 2,819 students sent in calendars showing us all the days they didn't get driven to school alone by a parent or other adult driver. These students were rewarded with prizes like keychains, ice skating coupons, and more! The schools were rewarded with $5 per student calendar submitted back to the SchoolPool team to put towards a school project. Encourage students you know to take on the Spring SchoolPool Challenge!
---
Vanshare - Get reserved parking at your I-90 or I-405 Park & Ride and at the Bellevue Transit Center!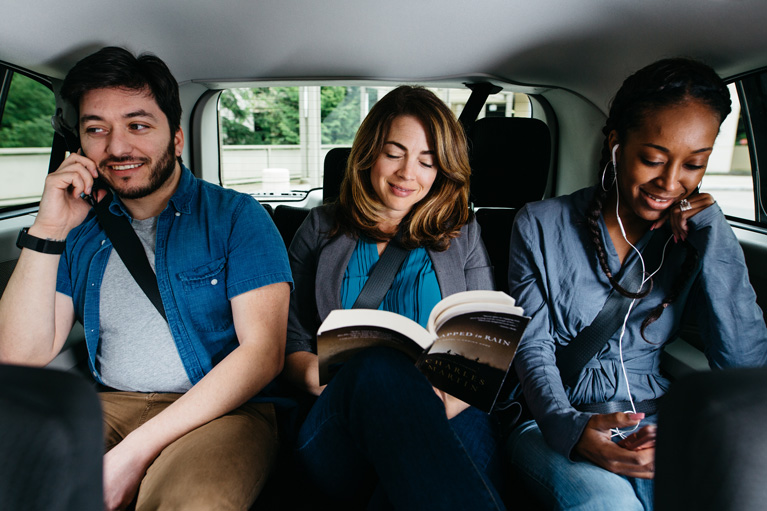 Free reserved parking at qualifying park-and-ride lots!
Beat the crowds at your Park-and-Ride by starting a Metro Vanshare and get a reserved parking spot!

Share a ride from your neighborhood to a Park-and- Ride in the I-90 or I-405 corridor in a Metro VanShare and get rewarded!

Reduced ridership requirements – get started with just you and two other people.
First three months of your vanshare fare will be free!

Free reserved parking at qualifying park-and-ride lots including Eastgate Park & Ride and parking spaces adjacent to the Bellevue Transit Center.Get started today!

Visit www.kingcounty.gov/ridesharerewards

Get connected at 206-625-4500
vanshare@kingcounty.gov
kingcounty.gov/metrovans

May 2018 CYWB Newsletter
In This Issue
Choose Your Way Bellevue is concerned about your privacy. We do not rent, sell or exchange email addresses.
©2020 Choose Your Way Bellevue. All rights reserved.

You are subscribed using the following email address: sample@tailoredmail.com. Not interested anymore? Unsubscribe

Was this forwarded to you? Sign up to receive your own copy.
View our privacy policy here...

Brought to you by:



Powered by