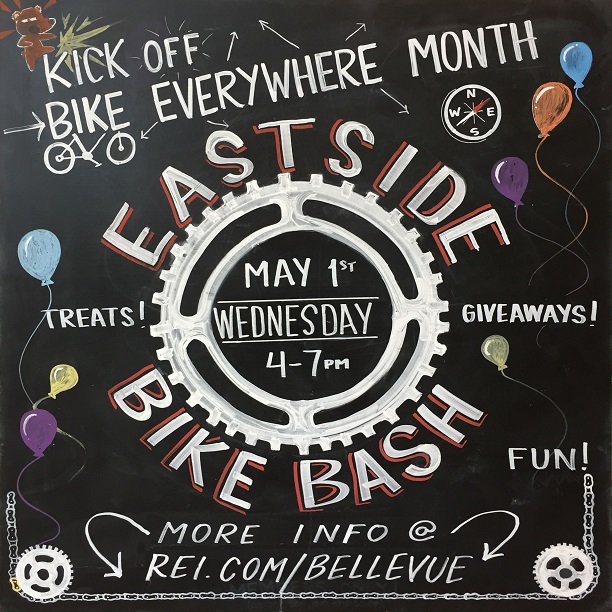 Choose You Way Bellevue is officially kicking off Bike Everywhere Month in Bellevue with the Eastside Bike Bash at REI-Bellevue from 4 p.m. – 7 p.m. TODAY! Learn about exciting bike projects coming to the Eastside and snack on goodies from Theo Chocolate, Clif Bar, Smashmallow, and fresh roasted campfire s'mores from REI!

We'll have our friends there from Cascade Bicycle Club, the City of Bellevue Parks Department, Fred Hutch – Obliteride, the Greater Redmond TMA, Kirkland Green Trip, REI, and Vida Integrated Health!

Don't forget to RSVP for the free "Intro to Commuting" Bike Class (free pizza included!) at City Hall next Thursday, and learn more about upcoming bike events in Bellevue here.