You're receiving this because you've expressed interest in this program.
Not interested anymore? Unsubscribe

Having trouble viewing this email? View in Browser
Eastside Transit Talks – Downtown Demonstration Bikeway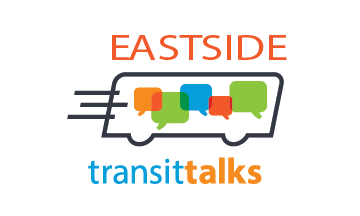 Join us and be in the know before Bike Month!
Join TransManage for Eastside Transit Talks!
Transit Talks is a unique transportation-based series of panels and speakers. The concept was developed by Transportation Choices Coalition in Seattle and is now being brought to the Eastside by Bellevue's very own TransManage!

At April's sessions of Eastside Transit Talks you will have the opportunity to learn about the upcoming 108th Demonstration Bikeway from City of Bellevue transportation planners. Questions will be answered after the presentation.

There are two chances to catch this month's session: 4/11 @ 929 Tower & 4/18 @ The Summit

Lunch and beverages will be provided! If you have any questions about the event, please email: melissa@bellevuedowntown.com. Learn more about Bellevue's Demonstration Bikeway.

RSVP to this free Eastside Transit Talk event today!

---
The Basics of Urban Cycling taught by Cascade Bicycle Club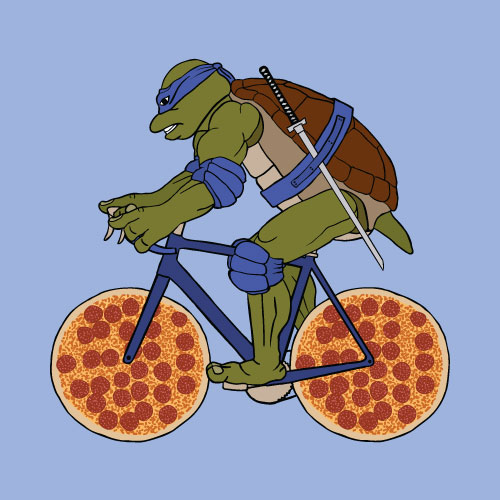 Whether you're new or a pro, you'll learn something new!
Join us for a crash course in not crashing while biking around Bellevue. The class will be taught by a seasoned Cascade Bicycle Club instructor and will cover planning your bike route, riding safely and comfortably, rules of the road, clothing, gear, and other topics with Q & A. Great for beginners or as a refresher course for the more experienced!

Join us Wednesday, April 25th, noon - 1 p.m. at Bellevue City Hall, 450 110th Ave. NE. Room 1E-112.

Free pizza will be provided!

Space for 26 guests only, RSVP today! Questions? Email us at info@cywb.org.

---
What's the true cost of your commute?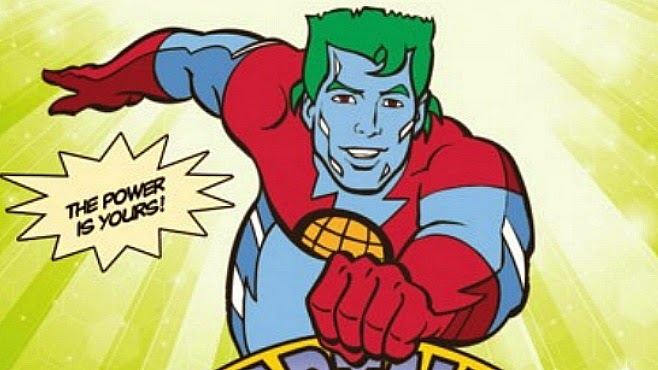 Click the link to see which lifestyle choice make the most difference.
We all know by now that we should recycle, conserve water and eat locally, but did you know that one of the greatest things you can do to reduce your carbon footprint is drive alone less? To celebrate Earth Day, we challenge you to consider what you can do to make a difference. Try biking or walking among the spring blooms, or catch a bus and enjoy the view. Read on to see how King County Metro is supporting your efforts to change Just One Trip!
---
Challenge yourself to change Just One Trip (or more)!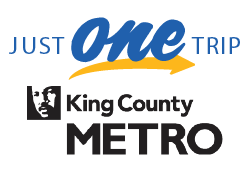 It's as easy as Just One Trip!
In the spirit of Earth Day 2018 we challenge you to change Just One Trip from driving alone to another high capacity (HOV) or non-motorized way of travel! It's easy to get started, just take the survey at JustOneTrip.org and commit to changing your drive-alone trips!

Already using alternatives as much as possible? Share your story and refer a friend to earn up to three $25 REI gift cards!

Just One Trip's goal is to reduce drive alone trips and help travelers in King County create a multi-modal lifestyle. Sharing the ride in a bus, car or van, walking or biking reduces traffic, helps sustain our beautiful environment and creates connections in our community. And, using alternatives to driving alone allows you to enjoy your free time, while not having to worry about dodging traffic or watching those red brakes lights ahead (and saving some money while you are at it too!).
---
It's electric! King County Metro buses that is…
It feels good to be green.
From King County Metro: You've seen those charging stations and the plugin coming out of the hood of a car? Well, we at Metro have our own bus version. Unlike our other electric trolley buses, these heavy-duty battery-electric buses don't need an overhead wire to keep going. Just plug the bus in and go!

The new 38-seat buses can travel up to 23 miles between charges, and remain on the road up to 24 hours a day. Batteries take 10 minutes or less to charge. The bus is expected to get 15 miles more from an equivalent unit of energy than a diesel-hybrid coach. A battery-charging station is in place at the Eastgate Park & Ride lot.

The buses have no engine, fuel system, engine cooling system, exhaust system or emissions treatment system, so maintenance and parts-replacement costs are expected to be lower than for diesel buses.

Metro monitors their performance and efficiency as part of our normal operations.

---
Wooden shoes, tulips and ridematching?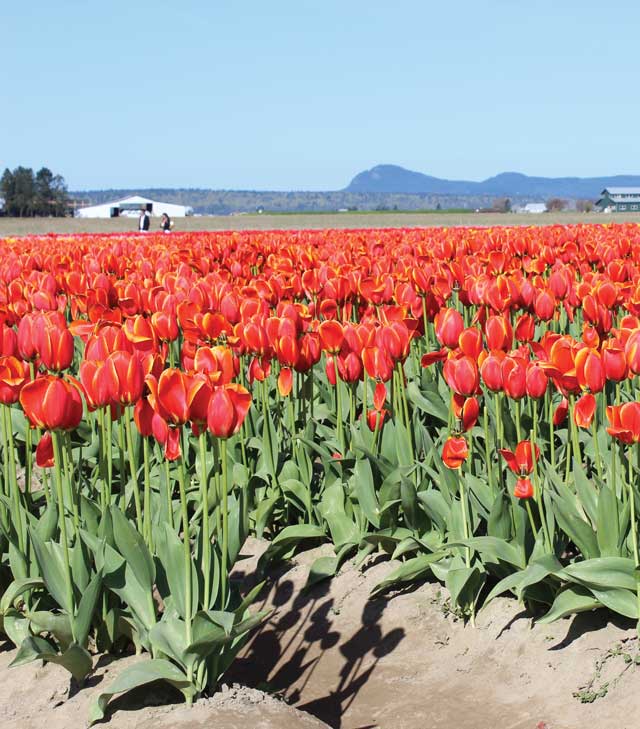 Image thanks to 425 Magazine.
Not only can RideshareOnline.com help you find a carpool or vanpool match for your commute, but it also has another unique feature: It can help you find a one-time ridematch to an event like the Skagit Valley Tulip Festival!
Log in and click on 'Ride Match' in the top navigation. Select 'My Trips' from the drop-down menu.
Select the type of trip and indicate it's just for one time.
Add your details and contact your matches!
Questions on ridematching tools for getting around? Choose Your Way Bellevue can help you navigate RideshareOnline.com, Scoop, iCarpool, and other ridematching resources. Send us an email or go to www.ChooseYourWayBellevue.org/apps-technology to learn about useful transportation apps available in Bellevue.
---

April 2018 CYWB Newsletter
In This Issue
Choose Your Way Bellevue is concerned about your privacy. We do not rent, sell or exchange email addresses.
©2020 Choose Your Way Bellevue. All rights reserved.

You are subscribed using the following email address: sample@tailoredmail.com. Not interested anymore? Unsubscribe

Was this forwarded to you? Sign up to receive your own copy.
View our privacy policy here...

Brought to you by:



Powered by